What is CNC Wood Lathe?
CNC wood turning lathe is a CNC wood lathe that is suitable for processing work pieces with large diameter and short length. It can process hardwood and softwood pasted wood with high speed steel or carbide cutter. Wood CNC lathe can finish rough and fine turning such as outer circle, inner hole, end face, cone surface, groove cutting and cutting. The CNC wood lathe is mainly used for processing handicrafts such as pillar, wooden bowl and pen cylinder, and other work pieces with rotating surface.
The performance of CNC wood turning lathe is outstanding, it can work more than 24 hours one time without stopping. But the premise is must carry on the maintenance in time according to the instruction. In addition, the machining and feeding amount of rough turning tool can reach 3 pieces. The optimal design of the transmission system greatly reduces the failure rate of the machine tool, while the specially treated gear system can transfer more damping torque to each shaft, making the shaft stress, and thereby protecting the gear rack.
CNC Wood Lathe Application
Stair railing, stairway balusters, stairway newel posts, wooden bowl making, dining table legs, end table legs; sofa table legs, bar stool legs, chair legs, chair arm posts, chair stretchers, bed rails, lamp posts, baseball bats and so on.
CNC Wood Lathe Details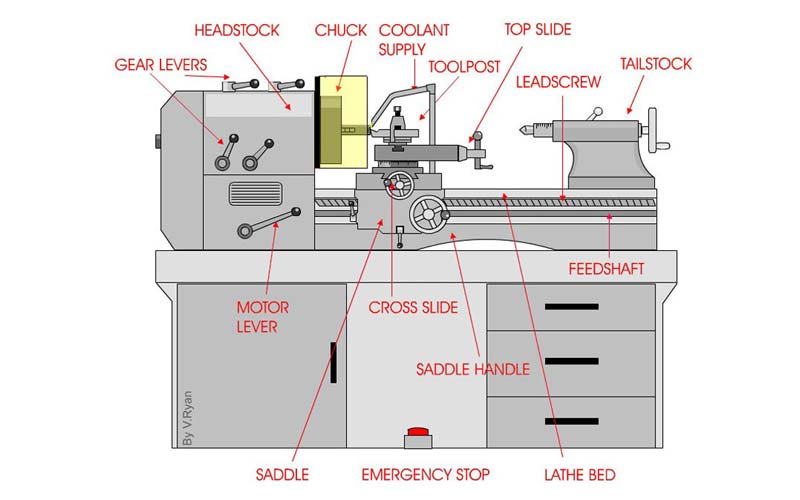 CNC Wood Lathe Parameters
| | |
| --- | --- |
| Standard Working Size | 1500*300,1500*160,1500*400,2000*300,2000*400( mm) |
| Max Processing Length | 1500mm/2500mm/3000mm |
| Max Turning Diameter | 300mm/400mm/160mm |
| Spindle Power | 3.5KW Air Cooling Spindle |
| Air Pressure | 0.6-0.8Mpa |
| Power Supply | AC 380V 3 phase 50HZ/60HZ / 220v |
| Max Feed Rate | 200cm/min |
| Min Setting Unit | 0.01cm |
| Transmission Type | Ballscrew for X,Z axis, Gear Rack for Y axis |
| Guide Rail | Taiwan HIWIN Square Guide |
| Main Shaft Rotating Speed | 0-3000r/min |
| Control System | DSP Handle control |
| Drawing Software | AutoCAD |
| Hand Controller Recognise File | *.dxf |